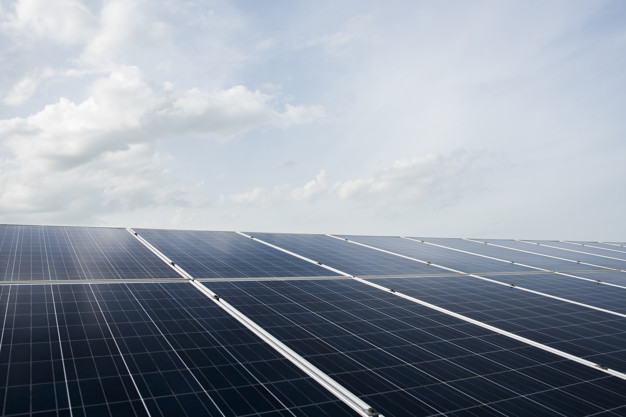 Integral Solar, the Commercial Solar Panels Solution
In this day and age, awareness towards clean, renewable energy is gaining new dimensions at commendable speeds. Solar panels are becoming outstanding solutions for both individual and commercial buildings, paving the path towards a better future not only for the environment, but also for the development of intelligent business approaches.
There are a number of reasons for being interested in the use of solar panels, such as helping the ecosystem, saving money, or producing future energy generation to help your business grow. Regardless of the reason, Integral Solar is the go-to expert in installing them. With an experience in commercial rooftop installations and a portfolio incorporating businesses from all over the United Kingdom, we are always ready to provide you will all the support you need in terms of clean, renewable energy for your business.
From Paper to Panel
We provide an extensive array of services, which means that coming to us with your energy needs will trigger a process beyond the stages of actual installing the solar panels. Our experts are ready to offer advice and consultative services on any matter concerning your solar panels, from designing the project, integrating it with your interests in mind, and guaranteeing an efficient installation. Whether you need advice on how to best tailor the project to suit the needs of your business, what financial solutions to use, or information about health and safety, we are here to make sure your needs are met. From paper to panel, from idea to handover, Integral Solar will be by your side with leading-expert services.
Integral Solar also offer operation and maintenance services aimed at helping you benefit from a real-time analysis of your solar panels, and stay on top of any faults that might occur.
Why should my business consider the use of solar panels?
We know that business decisions need to be based on accurate information, whether you are considering changing the energy strategy of your business, or you find yourself at the beginning of the road looking for a better start than your competitors. The motivation behind choosing solar panels is diverse, especially depending on your objectives, needs, and industry.
Here are the core reasons, regardless of how big or small your business is, or the sector it operates in:
Saving the Environment
Green initiatives are becoming more and more popular with all businesses looking to generate their own energy and reducing carbon emissions in a world where climate change is not only a popular subject, but most of all, one that needs addressing. Being preoccupied with the welfare of the environment will also help you gain a competitive advantage in the industry, thus improving your business connections.
Saving Money
Solar panels generate free, clean, renewable energy for onsite use. Having a solar panel installation will help your business significantly decrease its energy demand during daytime, and save you a lot of money on the long run.
Providing Energy Security
Taking into consideration the problems faced today by the United Kingdom in terms of generating energy supply in proportion with the demands, considering a better source of energy will put your mind and ease in the case of a going off-the grid situation. Generating your own energy will keep your business going, no matter the developments in the energy industry.
What business finance options should I consider for solar panels installations?
Businesses have different needs and different budgets for implementing those needs. In the case of solar panels installations, if you don't have the capital for such an investment, or perhaps you want to use that capital for other ventures, there are other options to be considered.
You can be eligible for a completely funded system through a power purchase agreement. In this case, solar panels will be installed without any cost for your business. The generated energy will be purchased back from the founder at a cheaper price than what you are currently paying.
What battery storage solutions are available?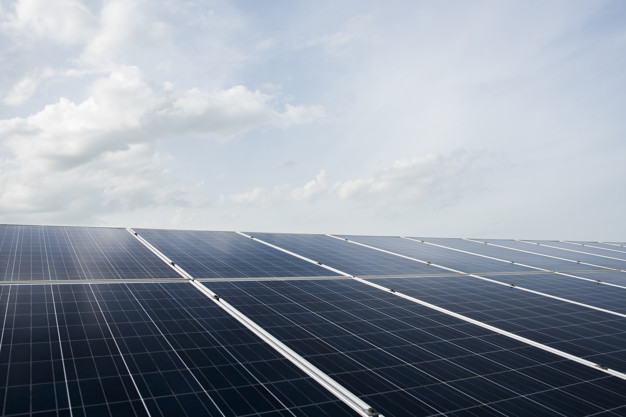 Exporting surplus energy back to the grid might need be the best cost-effective solution for your business. If you are looking to improve your finances, an onsite solution that integrates a solar panel system with a solar battery storage can turn out to be an excellent decision. Not to mention that in the event of a power cut, your business remains protected and functioning.
Integral Solar, Your Go-To Commercial Rooftop Experts
When it comes to multi-sector involvement, we company operates on years of field knowledge, experience, and a portfolio demonstrating our focus, dedication, and expertise in the clean, renewable energy field. Entering this business with the best experts and with efficacious planning has guaranteed our success regardless of industry developments, reduced government support for ground-mount solar farms, or the velocity with which the industry has taken off. We are always prepared for all situations, regardless of those faced by our growing presence in the industry, or by our clients, for whom we provide a wide range of services.
Integral Solar has an extensive experience in working with all kinds of commercial clients, from small businesses to corporations. If you are in need of a solar panels systems, contact us with details and we will custom tailor a solution to turn your goals into clean, renewable reality.
Have a question?
Leave us a message
Feel free to drop us a line, we will get back to you within 1 working day.
Support
info@integralbuilding.solutions