Solid State Heaters To Maximise Comfort & Efficiency
Built by Hand, Built by Us, Built with Pride, Built in Britain
We are the UK's leading provider of eco-friendly heating solutions, in partnership with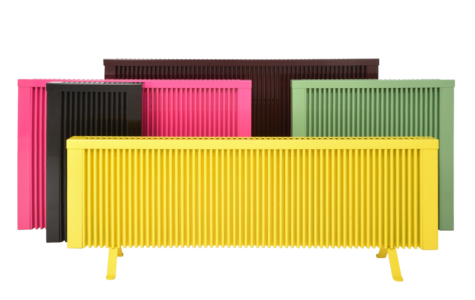 We offer an always warm guarantee meaning our heating systems are direct-acting. There is no single point of failure like a boiler and you cannot be left cold in a house with no heating. In fact, we guarantee it - heat your whole house with Sunflow and if all the heaters fail at the same time we will give you your money back!
Our Powerdown Energy Management system is always looking after your pennies every minute of every day. Programmed room by room the heating is on when you need it, not wasting fuel when you don't. When on it proportionately reduces energy input from 100% to 0%, whilst keeping you warm.
Our Solid State Heaters have no moving parts. They are designed by us and built by us. We use quality components to maximise life. And they can be repaired if required. The life span of our radiators is over 40+ years!
⦿ Our Solid State Heaters require no servicing
⦿ Our Solid State Heaters require no safety checks
⦿ Our Solid State Heaters require no breakdown
Fill in your details below to get more information today!
Why Use Integral Business Solutions?
We have taken the German Clay Radiator to the next level. Why trust anyone else?
1. Powerdown Energy Management
Intelligent electronics reduce the energy usage to the minimum required for your comfort. The heater and room thermostat work together using a combination of methods including chrono-proportional control to reduce the power input smoothly from 100% to 0%.
2. High Performance Heating Tablets
The unique solid core has been designed to maximise warmth. With high levels of aluminium oxide the tablets retain heat for long periods of time, which increases levels of radiant heat. Radiant heat works like the sun and keeps you warm at a lower air temperature.
3. Direct Acting Heating Elements
The heating elements are fully embedded in the bricks to reduce energy waste and maximise lifetime. It ensures super fast, highly efficient heat transfer directly to the solid core and reduces the risk of oxidisation (rust). Non embedded elements heat air before the core and are more likely to fail.
4. Natural Air Convection System
Precision engineered flutes are shaped to promote quick room heat up naturally. The flutes are 25.2mm deep and shaped to create a vortex as the air rises. This helps the room heat quickly without the cost or stuffiness of fan assistance. We have a friendly team across the UK with local installers to you! Why not get in touch today to book your free site survey or just to ask us a question? We are always happy to help!
Got a question or want to get your fast free quote? Fill in the details below...
© 2018 Integral Building Solutions. All Rights Reserved.